Grandfather Kicked Off Flight After Exposing Himself And Slapping Passenger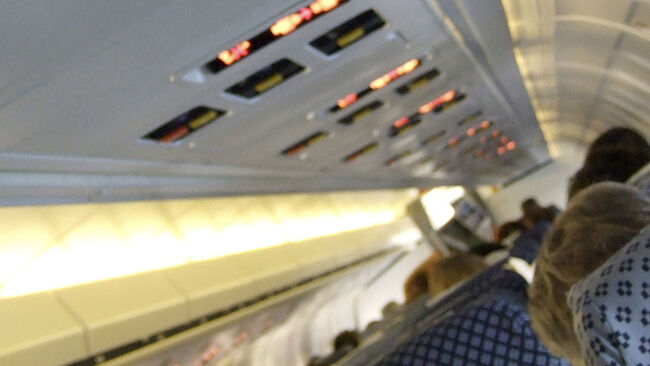 A 56-year-old man was arrested after he had a few too many glasses of wine during a flight from New Orleans to London. Hatam Hamad, who has 25 grandchildren, was taken into custody when the plane landed at Heathrow Airport after he exposed himself and slapped a passenger in the face.
In court, the prosecutor read a statement from Joel Vilmenay, the man who was assaulted, which described the bizarre incident. Vilmenay said he was flying with his wife and two children when Hamad walked down the aisle of the plane with his genitals hanging out, putting them "within three inches of my face."
"My daughter was awake and my son was asleep. This male had his penis out and exposed within three inches of my face," the statement said.
Vilmenay stood up to confront Hamad, who responded by "grunting" and then exposing himself to another passenger. He then back-handed Velmenay across the chest before he was escorted to the back of the aircraft, where members of the flight crew guarded him until the plane landed.
Hamad initially pleaded not guilty but changed his mind and was given a six-week jail sentence suspended for one year after admitting to the assault.
Photo: Getty Images